Planning a NYC bachelorette party can be overwhelming. The possibilities seem endless, but many options can feel cliché or overdone. (We're looking at you, hot pink cowboy hats.)
But fear not!
We're here to help with some fresh and exciting ideas for your New York bachelorette party that are fresh, fun and certified not-cringy. From unique activities and adventures to delicious food and drinks, we've got you covered with ideas that won't leave you feeling like you've seen it all before.
So grab your girls, and let's explore some NYC bachelorette party ideas that don't suck!
Things To Do for Your NYC Bachelorette Party
Rooftop yoga
You always stretch before a workout, and a bachelorette weekend is the marathon of parties! So limber up for a big day and night out with picturesque rooftop yoga. Edge X Equinox has yoga classes 1,100 feet in the air!
Private Dance Class
Not the private dance you're thinking of, but every bit as fun! 305 Fitness turns your workout into a party with the ultimate dance cardio workout. And with private classes, your group can focus on letting loose and having fun!
Comedy Night
It's no secret that all the best comedians in the world frequent NYC comedy houses almost every weekend. Check out The Comic Strip Live and The Comedy Cellar for world-class acts and excellent up-and-comers.
Hot Tub Boat
Float on the Hudson in more ways than one with a hot tub boat! Sea the City is a BYOB booze float where you can enjoy a jacuzzi with more than one view as you bob around the Manhattan Skyline. Don't worry; the water in the boat is NOT from the river!
NYC Bachelorette Party Day Trip Ideas
Long Island Winery Tour
It isn't a bachelorette party without some vino. Head to Long Island to visit some of the best luxury wineries on this side of the country. Our Long Island wine tours will take you to three exceptional wineries and ensure you have a dependable DD to and from the city so that everyone can pick up a glass or three!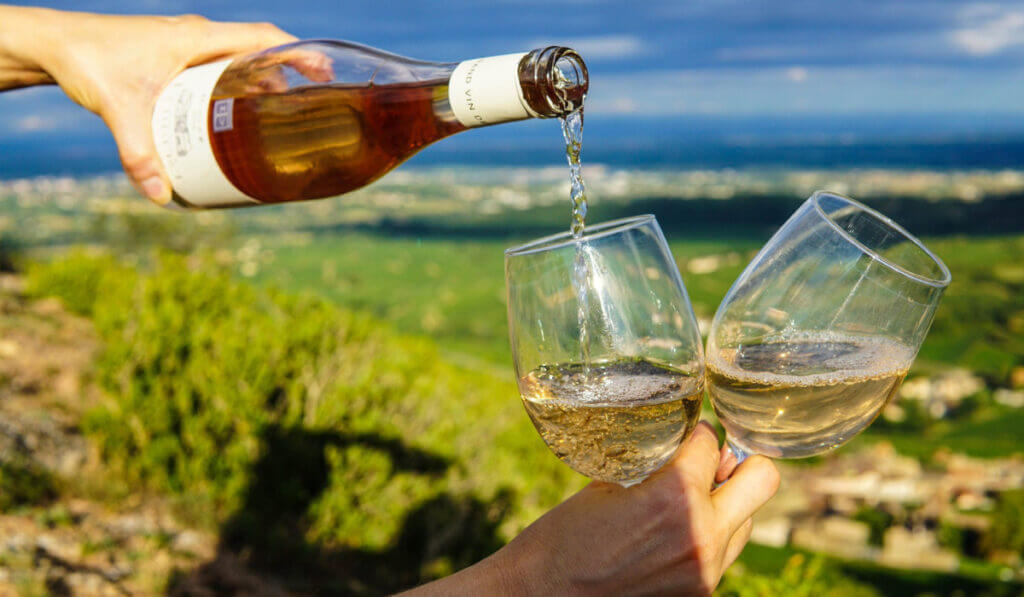 River Adventures
Nothing is better than partying on a river with your bach crew on especially spicy hot summer days. Whether you want a Delaware River tubing or NYC kayaking or a more exciting Lehigh River rafting, we got you covered! From transportation to the post-float beers, this trip is as easy as cake to plan.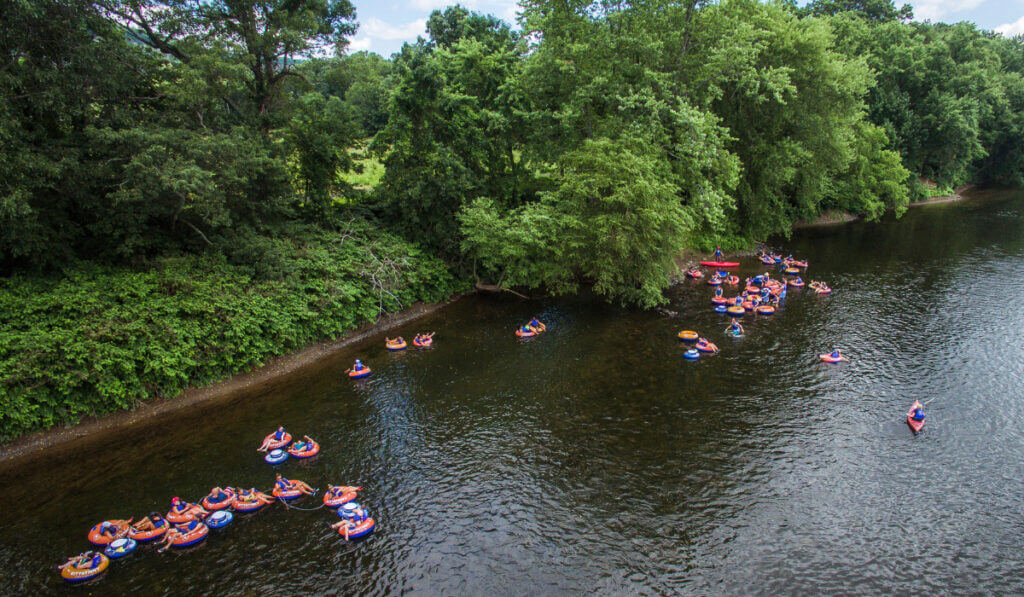 Skiing or Snowboarding Trip
Summertime bachelorette parties don't get to have all the fun… If you plan an NYC bachelorette party in the winter, add some shredding to the itinerary! Our NYC ski and snowboard bus to Mountain Creek or Belleayre Mountain can take you to nearby ski resorts and hook you up with rentals, classes, tickets and everything you need to hit the powder (and the warm ski lodge).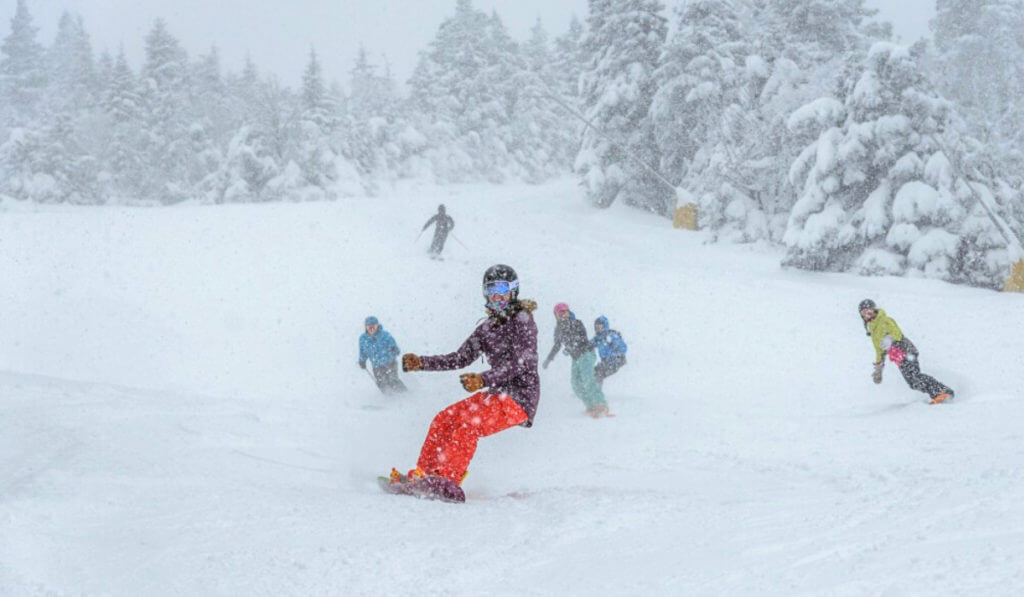 GoKarting NYC Day Trip
Our newest day trip is perfect for any bach groups that want to swap the heels for a helmet for a little while! If you have a need for speed, check out our new GoKarting NYC Day Trip. This is perfect for any bad-weather days you want to fill with dependable fun, like GoKarts, axe throwing, arcade games and more.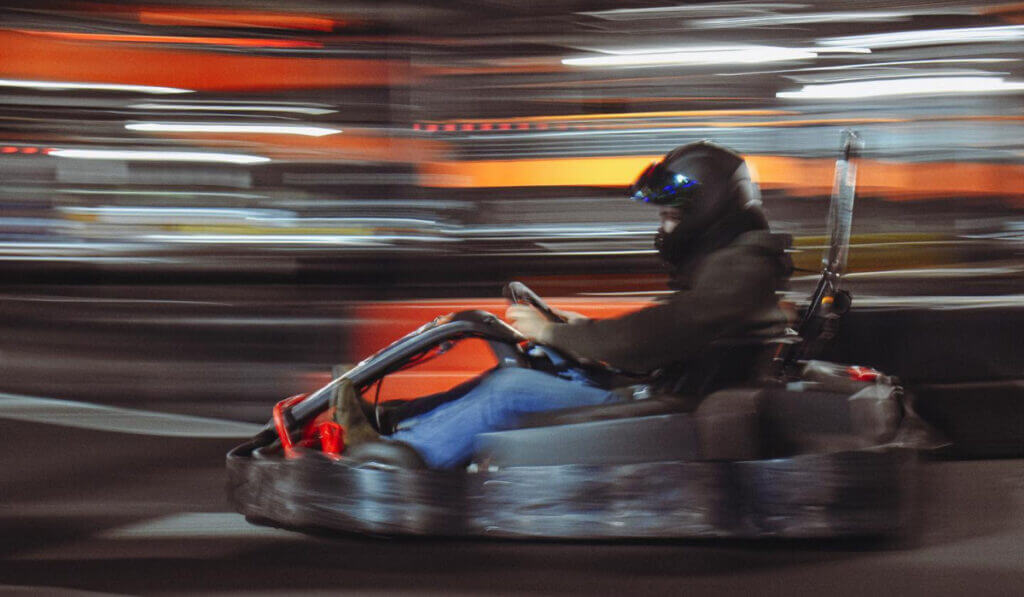 Where to Eat During Your NYC Bachelorette Party
We don't blame you if you want to shape your NYC bachelorette party around the food. Here are a few of our favorite spots perfect for a toast to the bride!
Serra by Birreria has a stunning tree-covered dining area with tons of natural light for adorable photos. The cocktails are adorable, the cheese boards to die for and the entrees all have that so-fresh-it's-gotta-be-healthy-for-you vibe.
Pietro Nolita is best described as "pink AF." The energy at this little Italian spot is perfect for bachelorette groups that want their weekend full of bubblegum pink bliss. From the dreamy fuchsia drinks to the rosie ravioli, you'll love the uber-feminine vibes.
Il Bastardo takes us out of the dreamy aesthetics and into the party with the most bangin' brunch in the city. Bottle service at brunch and a big dance party while the sun is still high in the sky? Sign us up!
New York Bachelorette Nightlife Ideas
The days are fun, but the bach party always hits a new level when the sun goes down. With so many day and night out options in NYC, choosing the right one feels like pulling a needle from a haystack. Here are some current faves that will always show you a great time!
JoyFace is a certified good time in East Village just near the river. It has an approachable, house-party vibe with great dancing and waterbeds, of all things!
205 Club is an NYC local favorite with the perfect music ratio of fun throw-backs, pop, hip-hop and rap to keep things fresh.
Sweetie in East Village is open until 4 am, making it a great spot to keep the party going after other bars shut down for the night.
If you're looking for a more chill night that still serves some intimate fun vibes, Vig Bar is a perfect place to hang out.
Toast the bride-to-be with the best bachelorette party activities in NYC! If you need help planning a New York day trip your whole bach crew will love, reach out to our team! We'll save you a spot on one of our buses.
Bonus! May Events To Add To Your Social Calendar:
Largest Pickleball Park in NE | Now-October
Here's a great summer afternoon – the largest pickleball park in the Northeast opened in Central Park!
Immersive Korean Pop Culture Experience | May 2 – May 14
See the film seat of Academy Awards Best Picture winner Parasite and more at "Korea: Cubically Imagined"!
Mini Backyards Fun | May – End of Summer
Check out these mini backyards at Pier 17 For the perfect sun-drenched lounge spot!
Chinatown Night Market | Starting May 20
Visit one of NYC's most unique and exciting summer night markets!
Enjoy Manhattanhenge | May 29, 2023: 8:13 pm and May 30, 2023: 8:14 pm
This one is for the photographers! The sun will align perfectly in between the skyscrapers for two sunsets this month.