The holidays have come and gone, but winter is still in full force around the city. For many, this means hibernating on the couch and counting the days until the mild spring weather melts the slush for the year. But the opportunists know there is still endless fun to be had this winter in NYC.
Whether you're looking for outdoor adventure, eclectic experiences, or a new hobby to add to your winter bucket list, New York City has something for everyone during the winter months. So bundle up, get out there, and explore all the city has to offer with these must-do New York winter activities.
New York Winter Activities that Get You Outside
Yes – your apartment couch is cozy. But a day of adventure in the mountains will be much more memorable than yet another movie marathon weekend.
Take a Snow Bus and Explore Outside of NYC
Don't avoid the cold weather – embrace it with a snow bus that takes you out of the city and onto the slopes!
NYC Ski Trip to Mountain Creek – In under two hours, you'll get from the heart of the city to the 46 runs of Mountain Creek Ski Resort. You can customize your trip to include ski gear, tickets, classes, or whatever you need to enjoy the mountain.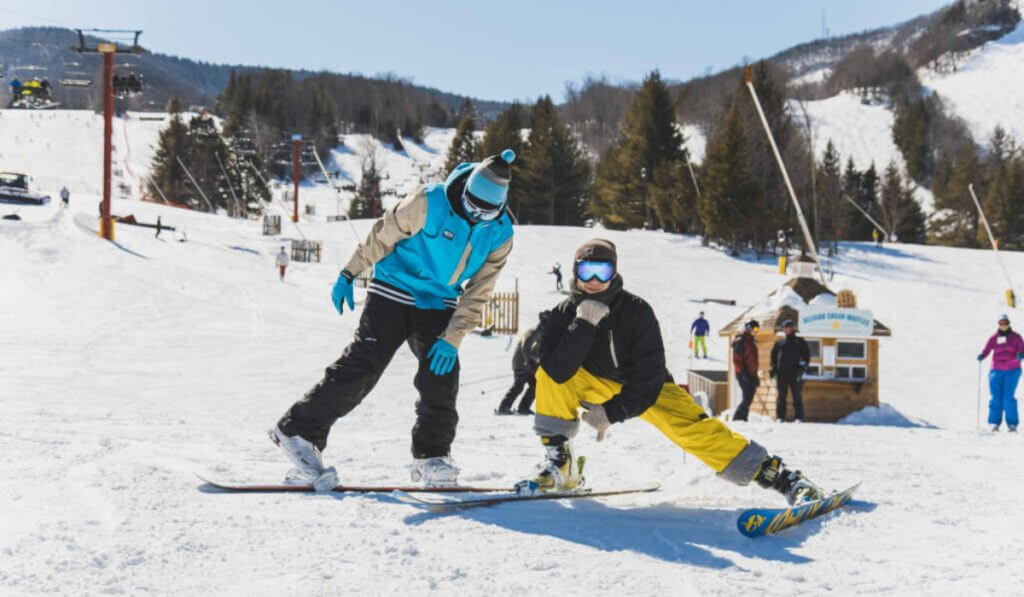 NYC Ski Bus to Belleayre Mountain – The highest resort in the Catskills, the Belleayre Ski Resort has runs for skiers of all levels. You can also simplify your day trip by including ski rentals, beginner classes or lift tickets when you book your trip.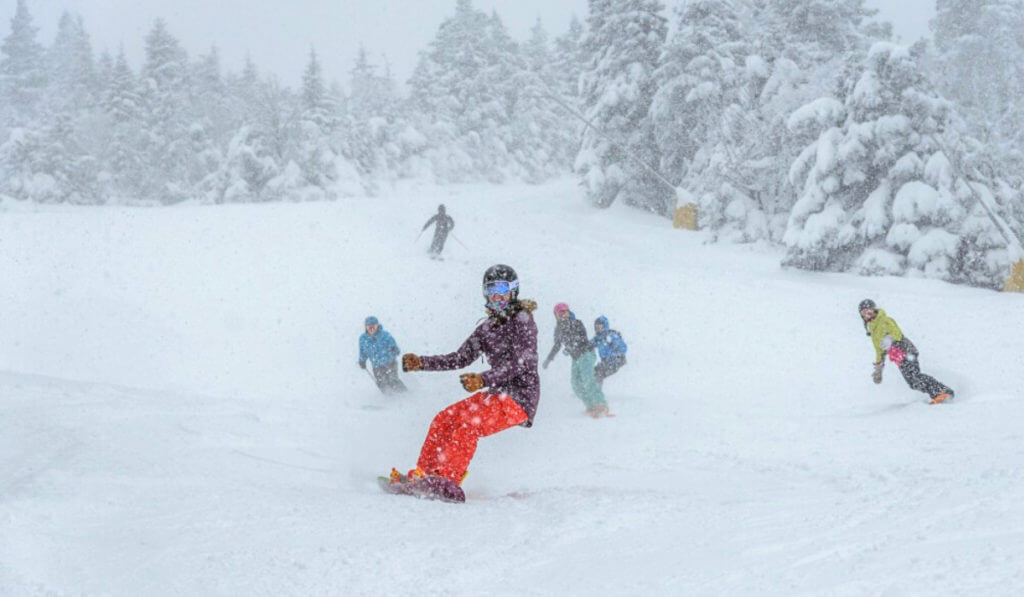 NYC Snow Tubing + Brewery Bus – Don't want to strap on skis but still have a need for speed? Snow tubing will always deliver. Spend a few hours sliding down some runs with the reward of a post-snow brew in the near future!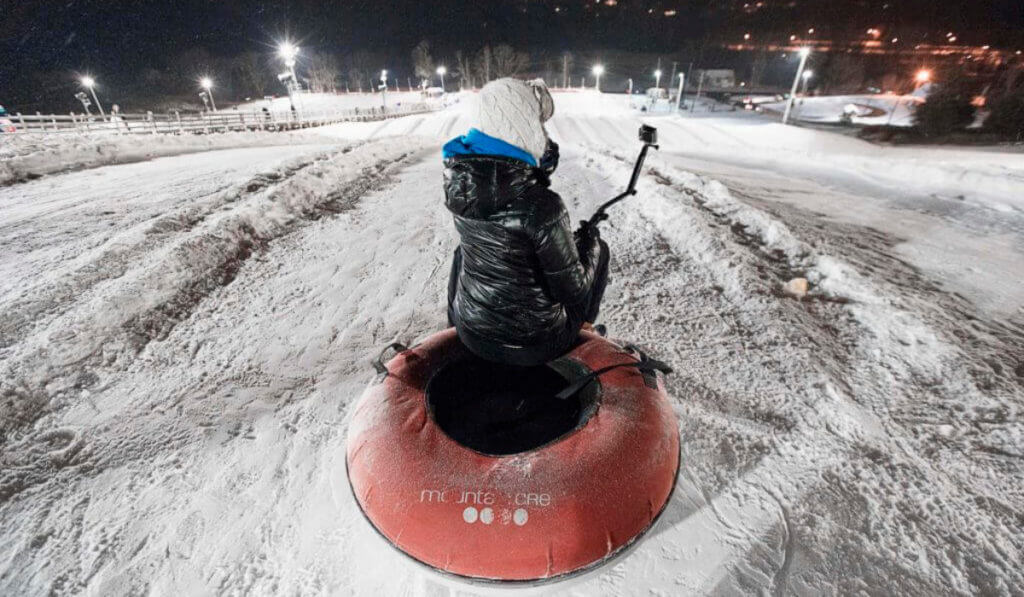 Hot tip: When you plan your trip with Sourced Adventures, you can make changes up to seven days in advance and have the option for trip protection.
Skate with a view
The most classic NYC winter afternoon is spent gliding across one of the city's beautiful ice rinks. This is a very popular winter activity, so check each ice rink's website or call ahead to confirm the hours of operation. Remember your warm clothes and gloves!
The Rink at Rockefeller Center – This is the classic NYC skating rink that the movies talked about, making it tourist-heavy but very festive and fun.
Brookfield Place – Multiple tourism websites named this spot the #1 skate rink in New York!
The Winter Village at Bryant Park – This rink also features bumper cars on ice, igloos, a café and stylish rinkside dining.
Wollman Rink in Central Park – this rink has been around since 1949 and is a classic central park destination.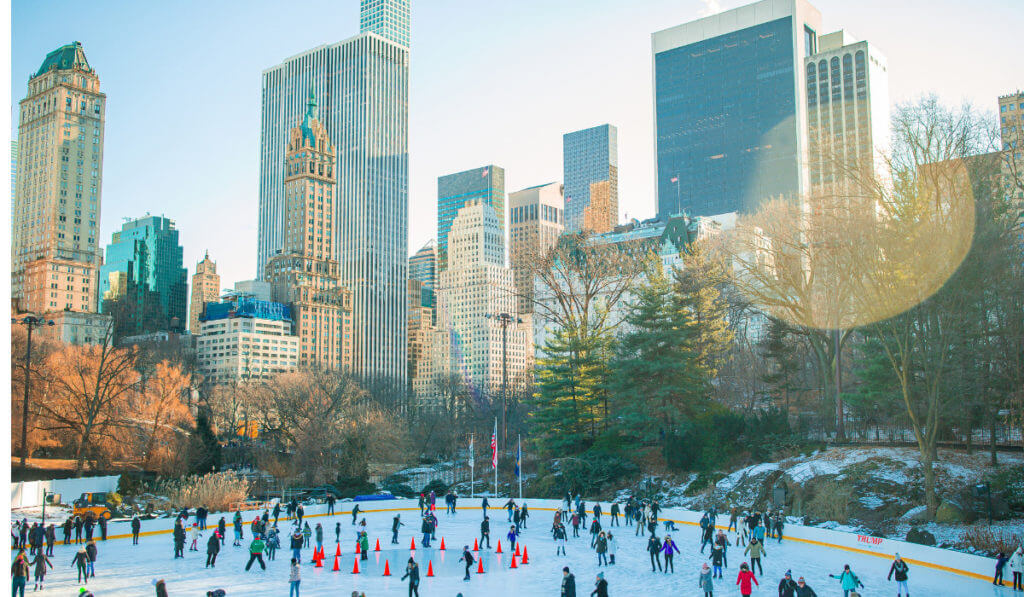 Ideal Winter Snack Breaks
Is there anything better than a sweet treat to warm you up after a brisk outdoor activity or commute? Here are a couple of our favorites!
Dominique Ansel Bakery – If you want something a little bougie and extra, this is the bakery for you. Each treat is as creative and beautiful as it is tasty. This bakery is most well-known for its cronuts, and they also make exquisite hot chocolate!
Prince Tea House – this tea house offers an impeccable sit-down experience with delicate flavors, sweet dishes and warm cups of tea. This spot is perfect for the New Yorker who wishes they could spend winter in London – the chic atmosphere will transport you to the land of crumpets and an afternoon cuppa.
Stay Cozy Inside With These New York Winter Activities
Sometimes braving the freezing weather with an outside activity isn't the vibe. Luckily, there are endless indoor New York winter activities that still make for a fun, creative, exciting day spent in NYC.
Padel Haus – NYC's first official indoor padel club is an excellent option for getting sweaty and trying something new. These classes are a great workout, but you'll hardly notice because you'll be having too much fun. This gym is getting trendy fast – so jump on when there are still spots in classes!
Roxy Cinema – Every city needs a fantastic local cinema called The Roxy, and NYC delivers. You won't find the latest blockbusters at this art-deco-inspired theater, but you will enjoy indie movies, foreign films and cult classics with stunning 1920s decor and a bar with beer, wine and craft cocktails.
Museum hopping – The most classic of the NYC indoor activities during winter! Yes, if you have yet to see The Met, MoMA or Museum of Natural History, they are a must-visit. But you can also find exhibitions and installations around the city with fewer crowds and new perspectives. For example, the most recent Louis Vuitton exhibition captivated fashionistas with stunning creativity – and was free! So keep an eye out for these pop-ups – they are almost always worth the effort.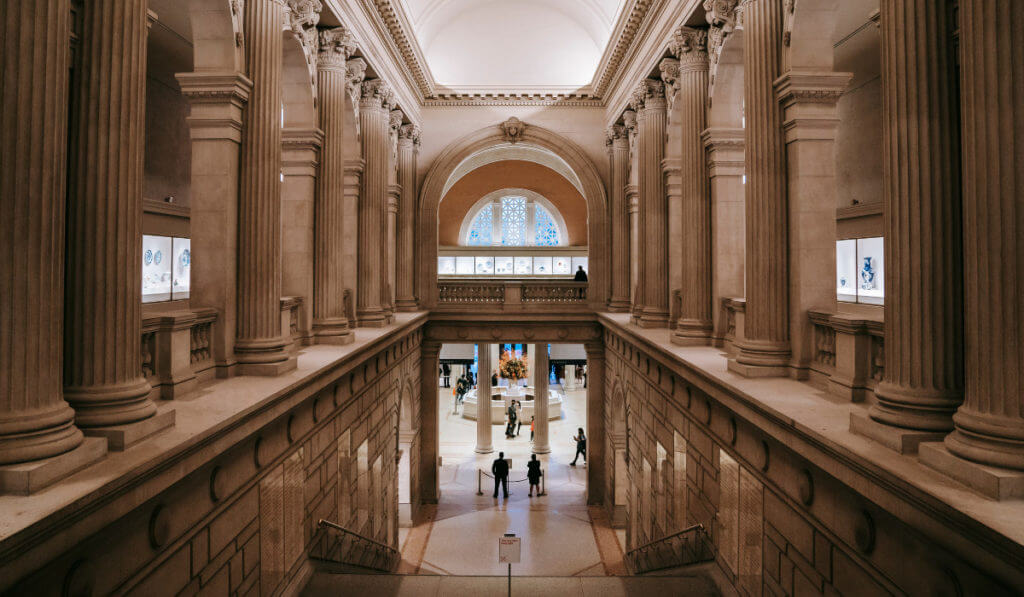 Take a fun class – NYC is a city of enthusiasts ready to share their passion (or obsession) with others. Have a hobby you have always wanted to try? There is a class that covers it in New York. From improv to cooking to weaving to sculpting, your only limitation is your imagination.
Comfort Food Perfect For Winter in NYC
A steaming-hot meal should be the first thing on your to-do list after a busy day in the cold. Looking for a dinner that doubles as a warm hug? These are our favorites!
Hot pot in Chinatown – Nothing will warm your body quite like a delicious pork broth steam facial. Head to Chinatown to get some of the best hot pot you can find in the states! This meal is fun, delicious, interactive and oh-so-warm. Try Da Long Yi Hot Pot – it's a win every time.
Tiny's restaurant – This iconic bubblegum-pink restaurant and bar are stuffed full of character with cozy, dimly-lit interiors and a classic NYC flair. You can find flavors from all over the globe on their menu, so everyone is bound to find something they'll love.
Winter Events
Some NYC winter activities are fleeting, so make sure to discover them early enough to enjoy them! Add these winter festivals to your social calendar to have something to look forward to every month.
Bryant Park Winter Wonderland (Now – March 5): This winter festival is full of family-friendly activities and snow-themed fun, like igloos, ice skating and winter markets.
Winter Jazzfest (January 12 – 18): seven full days of 100+ intimate jazz events at 17 venues across the city.
New York Fashion Week (February 10 – 15): Yes – the streets are busier this week, but they also serve some serious looks. Put on your favorite outfits and keep an eye out for all the fashion industry stars!
New York City Restaurant Week (January 17 – February 12): NY Restaurant week is actually almost an entire month of more than 300 of New York City's best restaurants offering a prix-fixe menu at lower-than-standard prices.
Chinese Lunar New Year Parade (February 12): There is so much to see and experience during the Lunar New Year parade, from stunning performances to beautiful visuals. Make sure to stop at a few street vendors with amazing traditional treats!
The post-holiday winter in NYC is underrated – there is still so much brisk, snow-covered fun to find. You have a few more months of winter, so make the most of them! Bookmark this article to find the best New York winter activities to help you enjoy all that the city offers. We'll save you a seat on one of our many New York day trips and adventures!