Yes – New York City is known as the concrete jungle. But, it can be oh-so-much more if you know where to look. So many people don't realize there are many diverse opportunities for nature and outdoor activities in New York, hiding in and around the city.
New York adventures are right around the corner! And we're here to point you in the right direction. From rugged adventures to glamping opportunities, here are all our favorite NYC outdoor activities!
Free Outdoor Activities In NYC
Spend a day in the park
Located in the heart of Manhattan, Central Park is one of the most famous urban parks in the world. It spans 843 acres and offers a variety of attractions, including walking paths, meadows, lakes, sports fields, playgrounds, the Central Park Zoo, and iconic landmarks like Belvedere Castle and Bethesda Terrace.
Inside Central Park, the Conservatory Garden is famous for its gorgeous landscapes, and make it a popular destination for photoshoots and even intimate weddings.
Situated in Brooklyn, Prospect Park covers 526 acres and was designed by the same architects as Central Park. It features a scenic lake, woodlands, meadows, a zoo, sports facilities, an ice-skating rink, and the Prospect Park Bandshell, which hosts outdoor concerts and performances.
Built on a historic elevated freight rail line on Manhattan's West Side, the High Line is a unique linear park that offers stunning views of the city and the Hudson River. It features landscaped gardens, art installations, seating areas, and public art displays.
Located behind the New York Public Library in Midtown Manhattan, Bryant Park is a popular gathering spot with lush greenery, a carousel, a lawn, and an outdoor reading room. It also hosts events, such as movie screenings and ice-skating in the winter.
Situated along the Brooklyn waterfront, this 85-acre park offers breathtaking views of the Manhattan skyline, the Brooklyn Bridge, and the Statue of Liberty. It features nice piers, sports fields, picnic areas, playgrounds, and a popular carousel.
These are just a few examples of the many parks and green spaces in New York City. Each park has its own unique features and attractions, providing residents and visitors with a wide range of outdoor experiences.
Go for a run on the East Side of Manhattan
Start your run near the East River, where you can enjoy beautiful views of the water and the city skyline. One popular starting point is Carl Schurz Park, located in the Upper East Side. This park offers a tranquil setting with tree-lined paths, open grassy areas, and benches where you can take in the scenery.
From Carl Schurz Park, head south along the East River Esplanade. This scenic waterfront path stretches for several miles, providing a picturesque route for runners. As you continue along the path, you'll pass through several smaller parks and green spaces, such as John Jay Park and Peter Detmold Park. These spots offer opportunities for brief stops, stretching, or enjoying the views.
As you approach Midtown, you'll reach the bustling area of the East River Greenway near the United Nations Headquarters. This section of the path offers a vibrant atmosphere as you run past the iconic UN buildings and the lively East Midtown district.
Continuing south, you'll enter East River Park, which spans from the Lower East Side to the East Village. This park offers a variety of paths and trails that wind through green spaces, sports fields, and recreational areas. The park also provides scenic views of the Brooklyn and Manhattan Bridges, as well as access to the waterfront promenade.
If you're up for a longer run, you can continue further south along the East River path, which eventually connects to the Battery Park City Esplanade near the Financial District. This area offers stunning views of the Statue of Liberty and the harbor, providing a rewarding endpoint for your run.
Hop on a sightseeing cruise
Statue of Liberty and Ellis Island
One of the most famous ferry cruises in NYC is the Statue of Liberty and Ellis Island tour. These cruises typically depart from Battery Park or Liberty State Park in New Jersey and take you on a journey to see the iconic Statue of Liberty and explore Ellis Island, which was the primary gateway for immigrants coming to the United States.
Circle Line Sightseeing Cruises
Circle Line offers a variety of sightseeing cruises that showcase the city's landmarks and skyline. Their cruises depart from Pier 83 in Midtown Manhattan and take you on a narrated tour around Manhattan Island. You'll pass by notable sights such as the Statue of Liberty, Brooklyn Bridge, Empire State Building, and much more.
NYC Harbor Lights Cruise
This evening cruise offers breathtaking views of NYC's beautiful skyline. Departing from Pier 83, you'll witness the city's iconic landmarks lit up against the night sky, creating a magical ambiance. The tour typically includes live narration to provide interesting facts and history about the sights along the way.
Governors Island
Located just a short ferry ride from Lower Manhattan, Governors Island is a popular destination for a day trip. The island offers various fun activities, art installations, historic sites, and breathtaking views of the city. Ferries to Governors Island typically depart from Battery Maritime Building or Brooklyn Bridge Park's Pier 6.
Staten Island Ferry Cruise
The Staten Island Ferry operates between the Whitehall Terminal in Lower Manhattan and the St. George Terminal on Staten Island. The ferry service is completely free of charge, making it a budget-friendly option for both tourists and locals alike.
These are just a few examples of ferry cruises you can enjoy departing from NYC. Each cruise offers its own attractions, sights, and experiences, allowing you to choose the one that best suits your interests and preferences. Remember to check the schedules and availability in advance to plan your cruise accordingly.
Spend a day in an amusement park
Luna Park at Coney Island
Located in Brooklyn, Luna Park is a historic amusement park that has been entertaining visitors since 1903. It features a variety of exciting rides, including the iconic wooden roller coaster, the Cyclone. Luna Park offers attractions for all ages, from thrilling coasters and spinning rides to classic carnival games and live entertainment. The park is known for its vibrant atmosphere, colorful lights, and its location right by the beach.
Victorian Gardens at Central Park
Nestled in the heart of Central Park, Victorian Gardens is a charming amusement park that caters primarily to young children and families. It offers a range of gentle rides such as carousels, miniature trains, and a fun slide. The park also includes interactive play areas, games, and refreshment stands. Victorian Gardens operates seasonally during the summer months.
Adventurers Amusement Park
Located in Brooklyn's Brooklyn Bridge Park, Adventurers Amusement Park offers a variety of attractions for children of all ages. The park features rides like bumper cars, a Ferris wheel, a carousel, and a ropes course. With its scenic waterfront location and stunning views of the Manhattan skyline, Adventurers Amusement Park offers a unique setting for family fun.
Outdoor Adventures Near NYC
Shred powder outside of the city
Snowboarding or Skiing Near NYC
When you think of NYC outdoor adventures, you probably think of the ones available in the summer, but you can find fun outdoor activities near NYC year-round! One of our favorites is a day of skiing or snowboarding on NYC's best (and closest) ski hill, Mountain Creek. You can enjoy an entire day of powder and fun with several runs, parks, and trails to explore.
Especially for New Yorkers that don't have a car, a ski day can seem out of reach. But with our NYC Ski Trip to Mountain Creek or NYC Ski Bus to the Catskills, you can easily get to and from the ski hill. So whether you need a ride to the mountain or want a lift ticket and equipment rentals, one of our packages will suit you.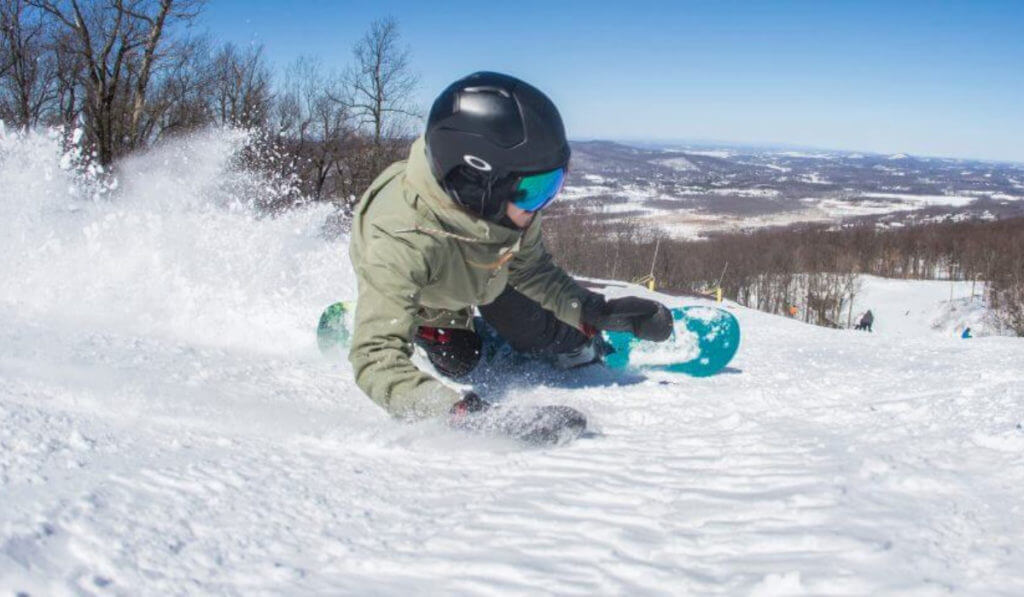 Take an NYC Hike
You only need to drive a couple of hours to replace city streets with scenic trails. These are some of our favorite hikes a short drive from NYC.
Storm King Mountain – About 2.4 miles long, this hike is under two hours from the city and offers expansive lake views.
Sugarloaf Mountain – Just under 7 miles long, this hike is about 3 hours from the city and offers mountain range views and a chance to spy on some wildlife.
Anthony's Nose – Just under 2 miles long, this hike is about an hour and a half from the city and offers one of the nicest overlooks in the Hudson Valley.
Apple Picking
The perfect fall afternoon, our Apple Picking Day Trip from NYC to the Hudson Valley is full of crisp, juicy apples and farm fun. Strolling through a gorgeous orchard only 1.5 hours out of the city, each guest can bring home 10lbs of apples after walking through the orchard and visiting the local farmers market. Perfect for fall baking recipes!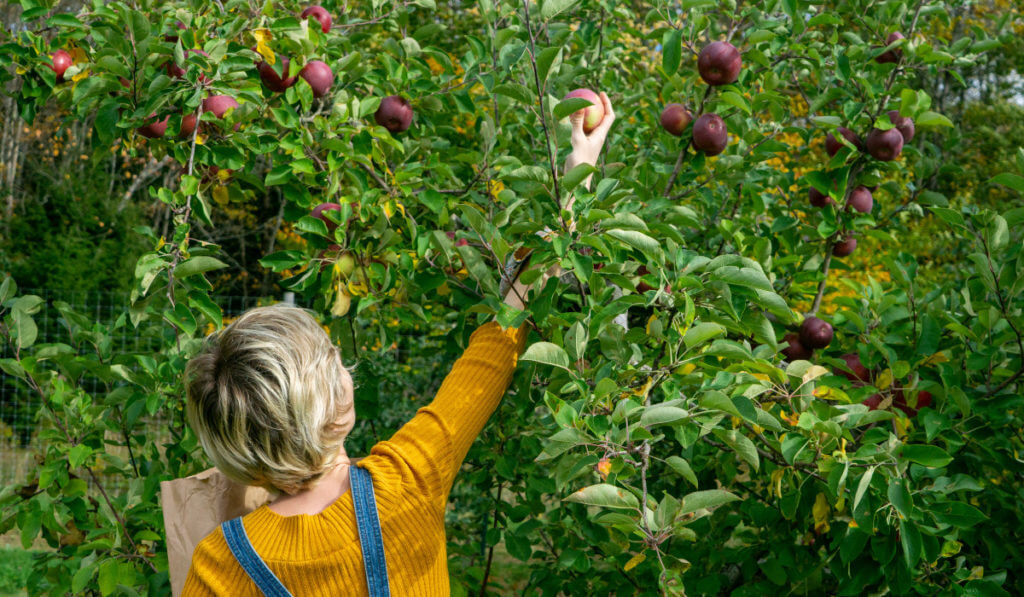 Relax at some Natural Water
During the warmer months, a water day will always hit the spot! Here are some of our favorite sites in and around the city.
Peekamoose Blue Hole – This gorgeous swimming hole in the Catskill Forest Preserve is about three hours from the city.
Lake Canopus – Perfect for swimming, fishing and lounging by the water, this is one of the best lakes to visit in the Hudson Valley.
Croton Point Park – Situated on the east shore of the Hudson River, this park is ideal for camping, hiking and swimming.
Whitewater Rafting Near NYC
Looking for a thrill? Find one with an NYC whitewater rafting trip to the Lehigh River. Along with transportation to and from the city, this excursion includes cruising down 9 miles of exciting rapids, all with gorgeous river scenery in tow. Perfect for a fun summer outdoor adventure, everyone will enjoy experiencing the thrill of the river! Looking for a more relaxing day on the water? Check out our NYC Kayaking and Winery Visit or Delaware River Tubing Day Trips from NYC!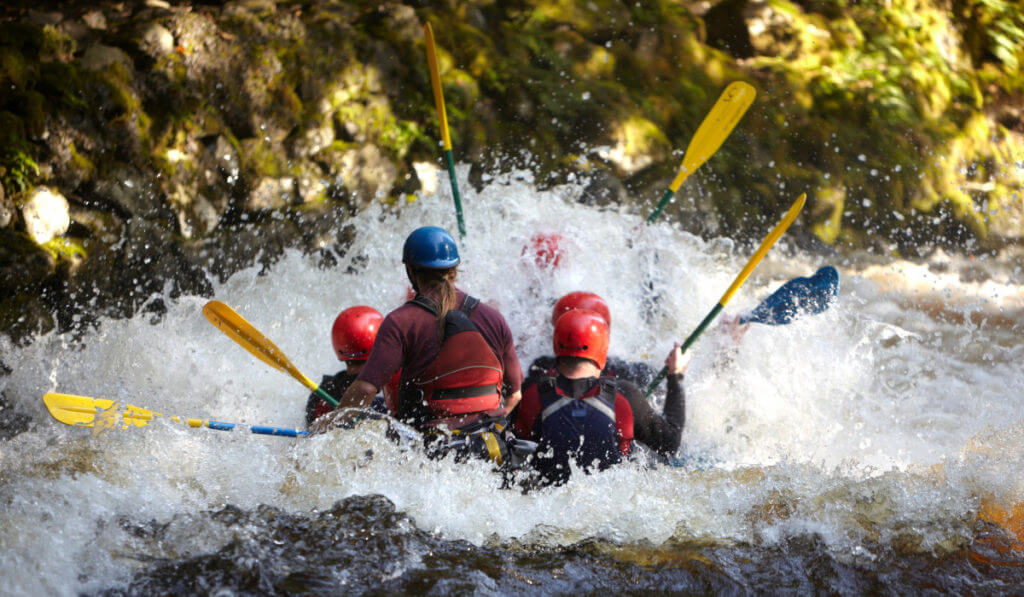 Go glamping or camping
If you're looking for an outdoor adventure with a bit of pizzazz, try a glamping trip! Fort Tilden and Governors Island offer the ultimate glamping experience, including bonfires, furnished yurts, yard games and anything you need to have a day outside with zero sacrifices for comfort.
If you want to keep things more rustic, Cheesequake State Park, Beaver Pond Campground and Wildwood State Park all have simple tent camping under two hours from the city.
Taste Bottles on an NYC Wine Tour
Long Island has a glowing reputation for quality wine that rivals other big-ticket wine regions worldwide. The Long Island wine region is full of local wineries with incredible taste, both in wine and ambiance.
On our Long Island Wine Tour From NYC, you can visit three top-rated vineyards, learn about the region's history, wander the grounds and taste some fantastic wines. These tours come with round-trip transportation, so nominating a designated driver is unnecessary!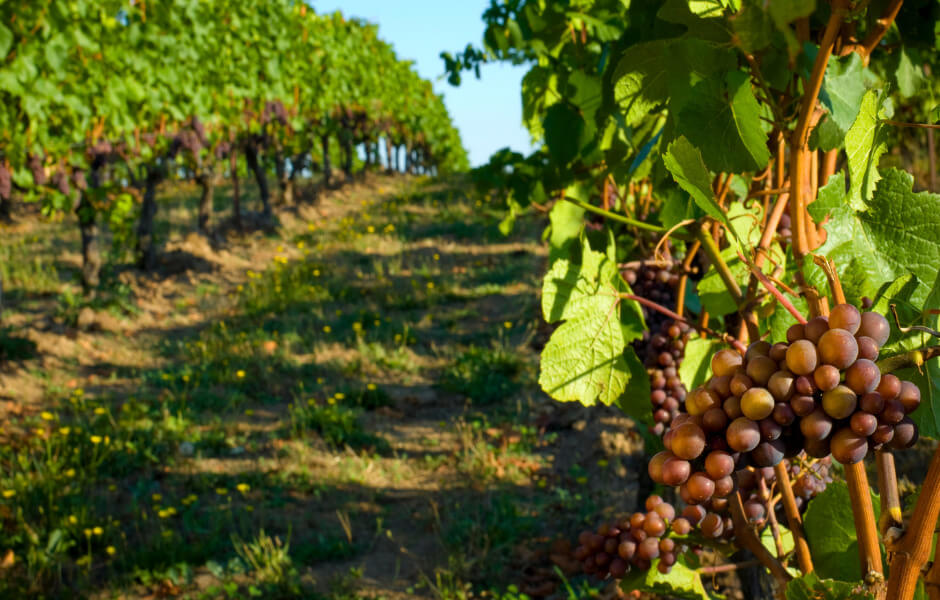 With all of the unique outdoor adventures New York has to offer, you are sure to find some exciting memories in nature around the Big City. If you need help with recommendations, trip plans or escaping the city, reach out to our team! We'll save you a seat on one of our many New York day trips.