NYC is like a wild roller coaster. The highs are sky-high! But the lows… they are very, very low. One moment, you could feel like a famous socialite strutting down the street to your trendy brunch. Next, you realize that you wasted two precious hours getting scammed by a cab driver on your way to a wildly overpriced mediocre sandwich.
Despite all the glitz, glamor, and excitement you can find in New York, there are some truly terrible things to do. From tourist traps to time-wasters to underwhelming destinations to embarrassing tourist faux pas, many things can put a damper on your trip to the big city.
Luckily, unlike roller coasters, you can skip the lows – and NYC tourist traps – if you know what to avoid!
Take on the city like a pro by checking out our list of worst things to do in NYC below.
NYC Tourist Traps and Worst Things To Do in New York
Eat at a chain restaurant in Times Square
Bubba Gump Shrimp Co can wait. Forever. If you need to go to Times Square, do not go hungry! You do not want to feel desperate for food as you dodge distracted tourists, street dancers and off-brand Elmo. The only options will be chain restaurants you can find in any town across the country but at double the price. Pair that with the obnoxious tourists and families you'll be bumping elbows with at these places – and you'll wish you just stayed hungry. This is one of the biggest NYC tourist traps of all!
You are in one of the most prominent foodie capitals of the world! Grab a snack before hitting tourist destinations so you can skip the mediocre meals and last until you make it to the restaurant you've been dying to try for weeks.
Go Reservation-Free on a Saturday Night
Spontaneity is sexy – but not when finding dinner on a weekend night. Yes, there are well over 27,000 restaurants in NYC. And on weekends, every single good one will be packed.
If you want to enjoy casual fare or (trusted) street food, you don't need to worry. But if there is a trendy establishment you are hoping to try, do not show up without first checking if you can reserve a table.
You will either need to pivot and try your luck at an un-researched restaurant or waste precious hours waiting on the street for a spot.
Don't Drive Yourself
Do you have driving anxiety anywhere else in the world? Try driving in NYC, and you will enter into your worst nightmare. The driving culture here would test even those with no problem being behind the wheel. Not to mention finding a parking spot is like winning the lotto. Public transportation is there for a reason – use it and skip the rental.
Stand in the middle of the sidewalk
Want to know the #1 way to piss off locals while visiting the city? Loitering in the middle of the sidewalk. Whether you're staring at buildings, striking up a convo with your buddy or reviewing your maps app, locals have their shortest fuse when navigating around people treating the sidewalk like a hotel lobby.
If you need to stop walking, step to the side to avoid an altercation with someone trying to get to work on time.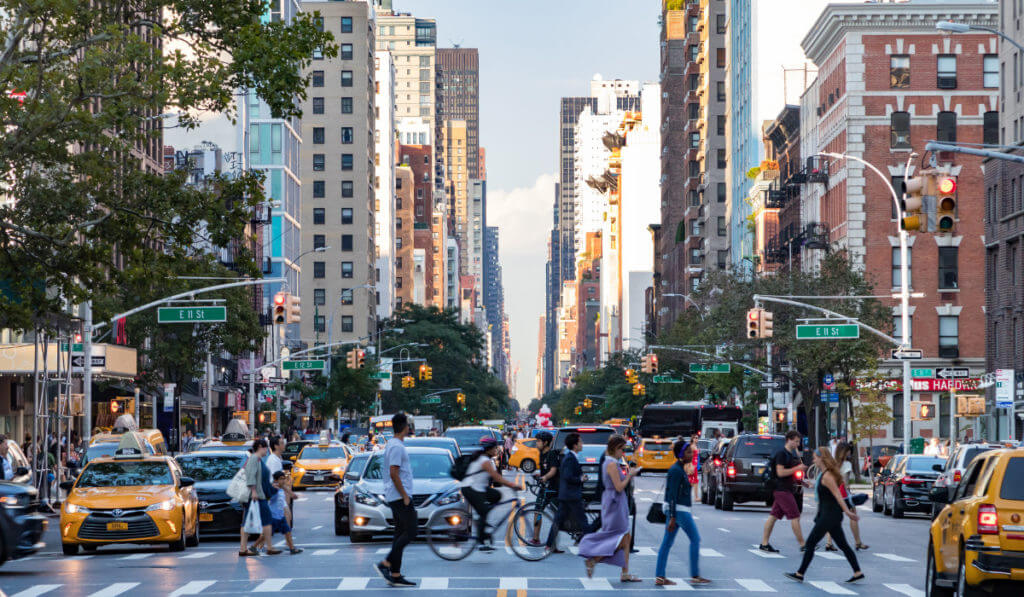 Listen to your hotel concierge
At the risk of sounding like old geezers, we'll say that back in the good ol' days, your hotel concierge was a good resource to build your NYC day plan. Now, sneaky affiliate marketing has corrupted concierge recommendations to send new business to partner establishments (and these places are most likely to be underwhelming).
So, where can you go to get the best recommendations? Ask local friends, follow "NYC hidden gem" Instagram accounts, or do research online – our blog page is a great place to start.
Take a Pedicab or cab
Yes, exploring the city will put a toll on your feet. But that excess walking is much better than the experience you'll have with a pedicab. Unfortunately, this form of transport is a common way for unassuming tourists to get scammed and eventually overpay for rides. And truthfully, cabs are not much better.
The most straightforward, tried-and-true way to get from point A to point B is by subway. If you want to stay above ground, we recommend a Citi Bike.
Go to Times Square (Again)
Ok, yes – if you have never been to New York before, head to Times Square to stand in your favorite classic movie scenes, take in the big screens and see the naked cowboy. But if you have already seen it once, you probably don't need to see it again.
We can think of a thousand alternative activities that offer classic New York fun without the migraine that accompanies a visit to Times Square. Windowshop in a stylish borough, head to an off-broadway production or catch an intimate concert in a hole-in-the-wall venue. You will be glad you spent the afternoon like a local instead of avoiding NYC tourist traps and questionable sidewalk puddles at Times Square.
Take a Tour Bus
There is a time and a place for tour buses – and in our humble opinion, New York isn't one of them. The beauty of our city comes from exploring on your own! You will miss so much of what makes the city great, not to mention having to listen to outdated facts you'll soon forget. The real memories will be made on the streets – so if you want to learn from a guide, choose a walking tour that only covers a specific part of the city that interests you.
Coney Island Amusement Park
Yes, this park is mentioned in several NYC-based movies, but it's usually as a punch line. As in:
"Fell asleep on the F Train and wound up at Coney Island – it's gonna be a long night."
There's a reason it is usually the butt of the joke. It's smelly, run-down and inconvenient to reach. The questionable corn dog and dirty beach aren't worth the trek – stick to the city life and skip this bemusement park.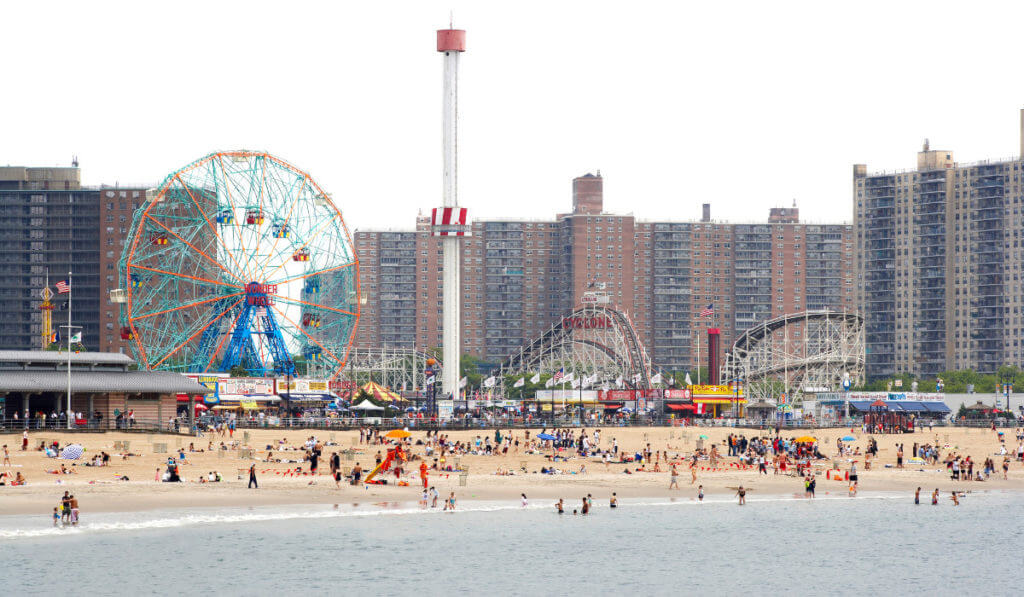 Looking for some of the best things to do in NYC?
Sourced Adventures offers five-star day trips from New York. From snow tubing to river tubing, from whitewater rafting to skiing and snowboarding, we have a unique adventure for every type of day tripper.
Browse our many getaways from NYC and discover your next adventure!