It's no secret that New York City is known for its museum culture. Visions of The Met, The MOMA, and The Natural History Museum probably dance around your head as you think of NYC museums. But what if we told you that there is a museum a stone's throw from the city that many art lovers haven't experienced? Experience how art and nature can coexist with a day trip to Storm King from NYC.
Why should you visit Storm King?
Enjoy inspiring art outside
Storm King is primarily an open-air experience, so visitors don't have to choose between enjoying a beautiful day and fantastic art! Artists that create commissions for Storm King Art Center have the unique ability to work with the surrounding nature and showcase a creation that seems at one with the terrain.
500 acres of jaw-dropping art and nature
Storm King sculptures are one-of-a-kind because the environment allows for large-scale exhibitions. With no cap on creativity OR size limit, you'll find yourself oohing and ahhing at towering, expansive sculptures.
Just far enough out of the city to feel like an escape
Storm King is located about 60 miles outside of the city in New York's Hudson Valley. It's a perfect day trip for when you want to swap crowds and concrete for space and nature.
What makes Storm King unique compared to other NYC Museums
The Space
With other NYC museums, it's easy to feel like you're fighting the crowd to get a good view of art. This can lead to not enjoying each piece for as long as you'd like to. At Storm King, you can enjoy notable works for as long as you want. You can even pop a squat and try for a sketch or two when you get inspired!
The Art
The pieces, exhibitions and installments at storm king can't be compared to those of any other NYC museum. Many pieces fuse feats of sculpture and architecture to create astonishing works of art using metal, paint, wood, glass, recycled materials, stone, and more. Keep an eye out for works by famous artists like Alexander Calder, Mark di Suvero and Richard Serra!
The Landscape
World-famous architect William A. Rutherford designed Storm King's 500 acres to highlight the inherent natural beauty of the region. The hills, meadows, ponds, tree groves, and pathways all add to the idyllic backdrop for gorgeous exhibitions.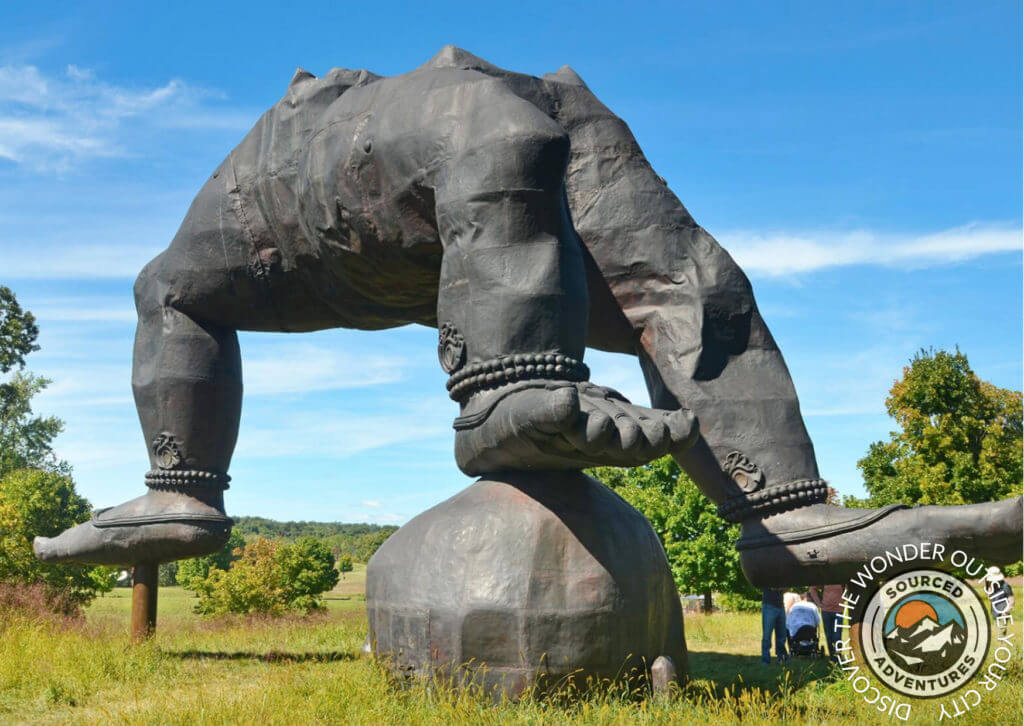 What to see and do at Storm King
There is so much to fill your day exploring Storm King. With over 500 acres of art to explore, you have more than enough ground to cover! You can even rent bikes (with options for both adults and children) to see more of the park. Enjoy a self-guided adventure, or leverage the Storm King's Digital Guide for audio and video commentary, suggested walking routes, kid-friendly interactive activities and more.
After walking, pedaling, and playing in the hills, you can enjoy locally-sourced snacks and beverages at the Storm King outdoor café.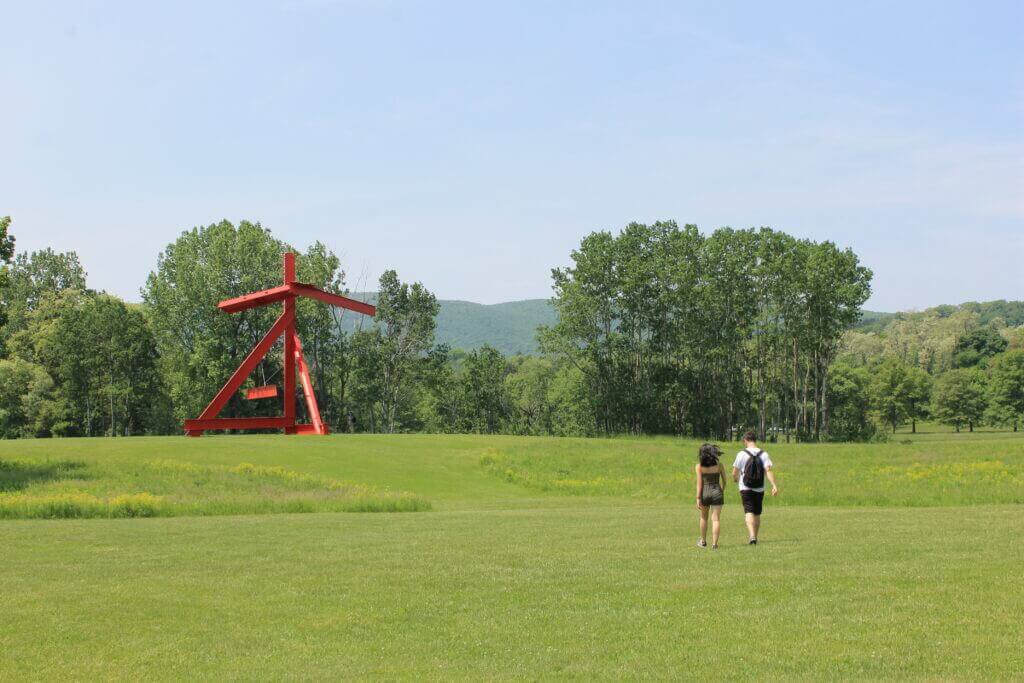 Discover the wonder outside of NYC with a day of exploration & inspiration at the Storm King Art Center. If you have any questions about this creative museum experience, reach out to our team. We are happy to help you plan a day of art, culture and outdoor fun!
Look for more easy day trips? We have a ton of New York adventures for you to check out!