As the magic of an NYC summer comes to a close, the promise of fall is right around the corner. Summer was fantastic — but we're ready to swap hot, muggy days for crisp air, cozy sweaters and comfort food. Who's with us?!
If you're an autumn soul looking for creative and fun New York adventures, here are some of our favorites!
Fun Things To Do in NYC in the Fall
Head to an orchard for the perfect fall date
Some of our favorite fall days include tree-lined winding roads, quiet nature scenes and a slower pace. Getting out of the city can take you right to this scene! Our Apple Picking Day Trip from NYC in the Hudson Valley is the perfect fall date if you're looking for a classic fall-themed afternoon. We stroll through a gorgeous orchard only 1.5 hours out of the city during peak apple season. Each guest can bring home 10lbs of apples, so prepare a pie-baking date for after! Did we mention that round-trip transportation from Manhattan is always included?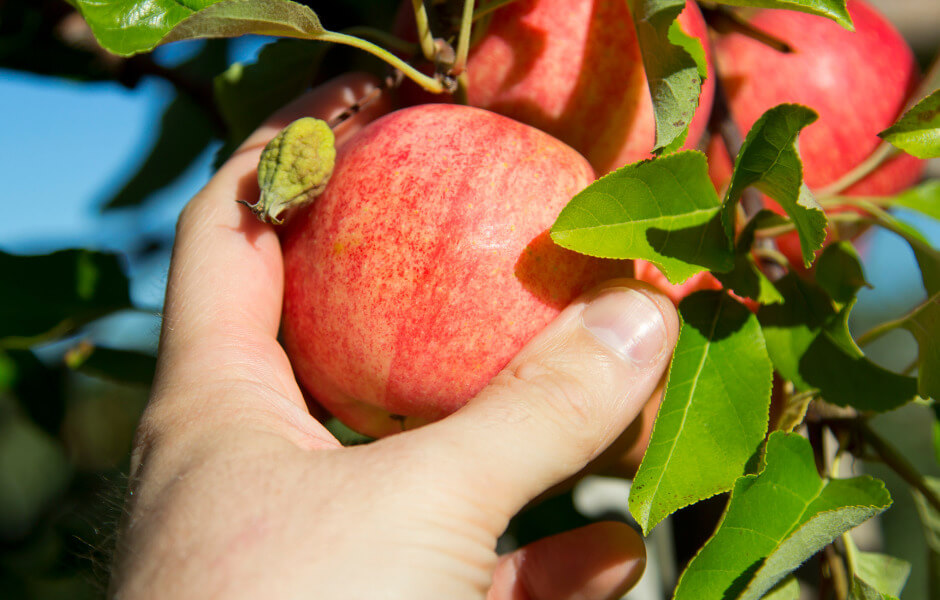 Get Some Fall Treats at an Open Air Farmers Market
Nothing says fall quite like cinnamon-apple or pumpkin-spiced… anything. Good thing the fall NYC Farmers Markets deliver! You can fill up on all the apple cider donuts, pumpkin peanut butter, hot chocolate cheesecake, hand-ground cinnamon, and much much more.
Visit Long Island Wineries
In our humble opinion, there is no better time to visit wineries than in the fall. The wine tastes better in the crisp air, the bustling summer crowds have run their course, and the vines can take on those gorgeous vibrant red, orange, and yellow hues. Our Long Island Winery Tour from NYC is the most convenient way to take on this decadent NYC fall activity. With transportation to and from the city and a great guide to take you to three beautiful wineries, it just may be your favorite event of the fall season.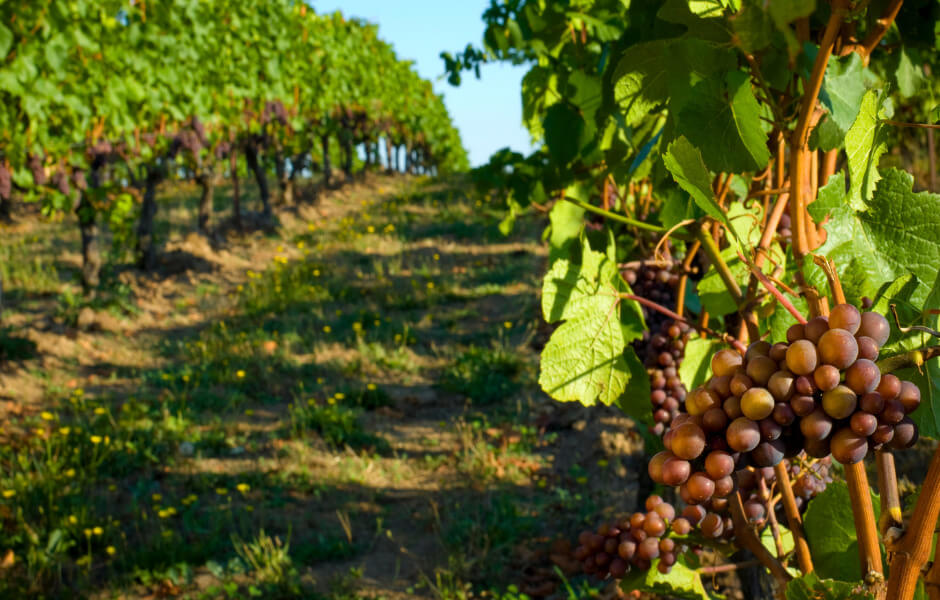 Stroll through Central Park
No more melting mascara and sweating out of your shirt — walking through Central Park is officially back to being pleasant once fall hits! And even if you've been a million times, the first stroll through Central Park in the fall just hits different. You can even make it extra special with a gondola ride, Conservatory Garden exploration or picnic on the Great Lawn. And, of course, there's no better place to people-watch for the latest funky fall styles.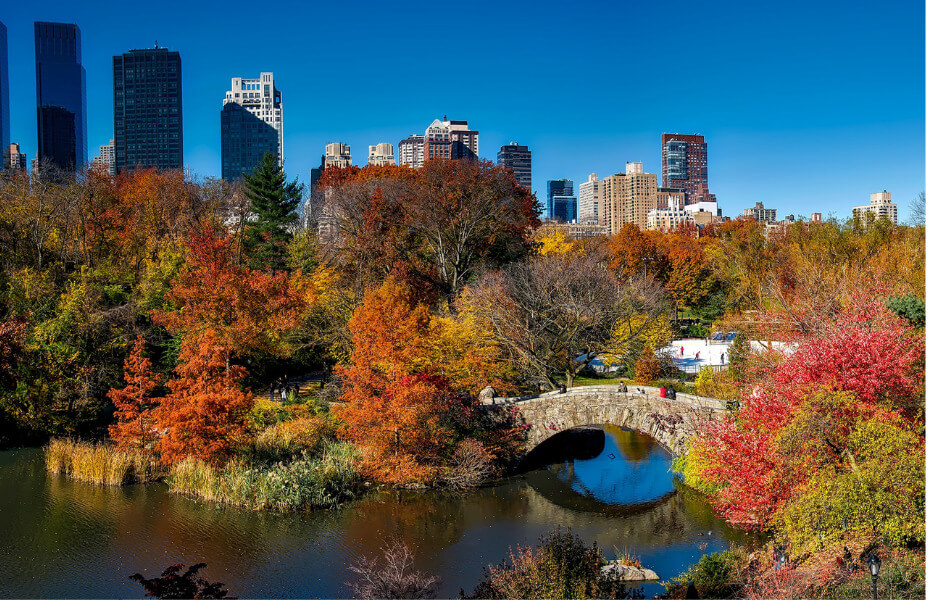 New York Botanical Gardens
Looking for romantic fall date ideas for the green thumb in your life? Head to the New York Botanical Gardens for some autumnal fun. There are over 50 acres of historic old-growth forest to explore, and we think there's no better place in the city to walk on trails covered in vibrant fall leaves. The botanical gardens also have tons of fall events to enjoy, from farmer's markets to pumpkin patches to garden tasting and oh-so-much more.
Find a Pumpkin Patch
Is it even fall without visiting a pumpkin patch? You don't have to travel too far to walk among pumpkins and pick the perfect gourd to carve! New York Botanical Gardens even takes it to the next level with the Pumpkin Parade Weekend — full of expert pumpkin carvings, a parade, giant pumpkins on display, and interviews with growers.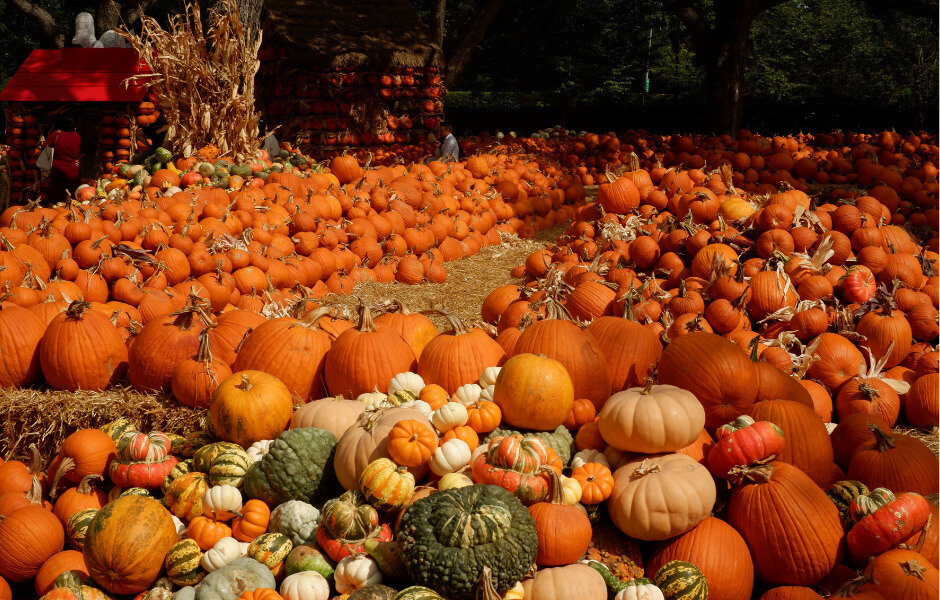 Watch the Macy's Thanksgiving Parade
You may not want to take on the Macy's Thanksgiving Parade every year. But if you're living in NYC, you should experience it in person at least once! Public viewing areas officially start at 72nd Street and are only open to the public on the west side. So, we recommend getting there early for a good view. If you're feeling really extra (and up for a challenge,) there is invite-only grandstand viewing along Central Park West. Talk about bragging rights if you make it to the grandstand!
Experience a Classic NYC Fall Event
Looking for events, shows and festivals that aren't just for tourists? Here are some of our favorites!
The Armory Art Show – See installations by artists from over 33 countries.
Feast of San Gennaro – Eat authentic Italian food on the streets of Little Italy at this mouthwatering festival.
New York Comedy Festival – Laugh with the greats and up-and-comers as they perform their best bits.
Free Museum Day – September 17 is free museum day, so head to an NYC museum for a free fall activity full of culture.
Vintage Halloween Parade – Head to a retro Halloween parade event that embodies the classic spooky vibes that every Halloween fan loves. Creative costumes are welcome and celebrated!
Kayak and Wine Day Trip from NYC – Enjoy a relaxing paddle down the Delaware River followed by a wine tasting in New York at our favorite local vineyard. Perfect for adventurers of all kinds!
With all of the unique fall activities New York has to offer, you are sure to fill up your social calendar. If you need help with recommendations, trip plans or escaping the city, reach out to our team! We'll save you a seat on one of our many New York day trips.