Remember that fantastic feeling of waking up, discovering it's a snow day and having the entire day ahead of you for some winter fun? That feeling doesn't have to be lost forever!
You can recreate that magical snow day full of friends and winter activities by getting outside of your apartment and planning a fun winter getaway. It may be extra hard to leave the apartment during cold weather, but we promise the winter wonder you can find right outside the city is well worth putting on boots, beanies and mittens.
Here are our favorite winter getaways and New York adventures that may freeze your fingers but will definitely warm your heart.
Best Winter Getaways from NYC
NYC Tubing & Brewery Day Trip
Local Adventure: NYC Snow Tubing & Brewery Day Trip
Find your inner child again with a day of tubing! Zoom down the snowy hills of Mountain Creek for two hours of winter fun (and several bonfire breaks in-between runs). After you get your fill of snow tubing, we'll hop on a bus and head to Pennings Farm for dinner and drinks in the cozy ambiance of their greenhouse-turned-winter beer garden. And go ahead and have that second or third drink because you have easy bus transportation right back to the city.
This year's tubing and brewery trip starts in January – reserve your spot early to land your perfect weekend adventure! It's certainly the most convenient (and fun) snow tubing near NYC.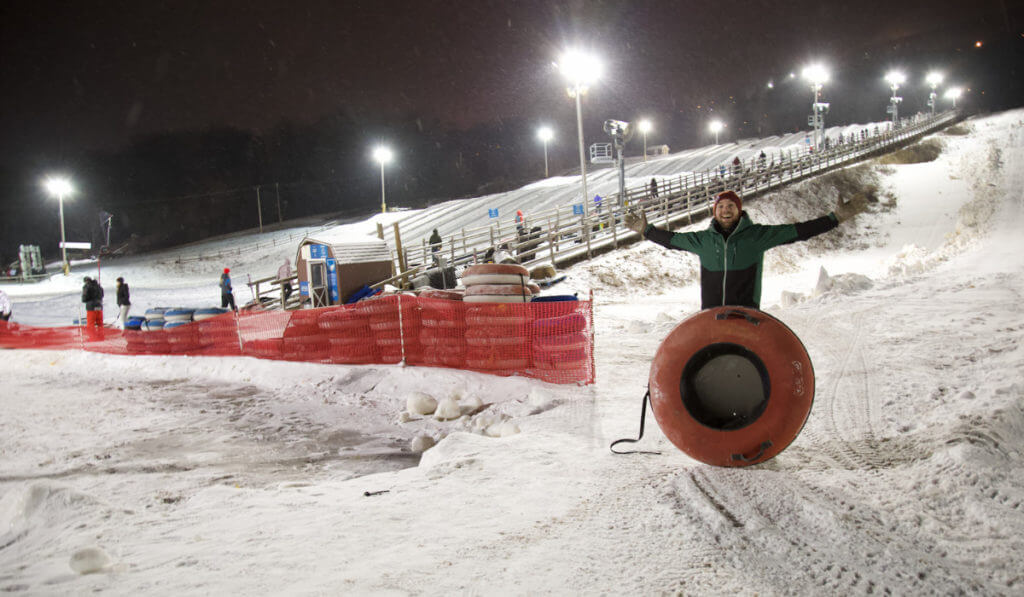 Enjoy a Spa Day
Yes, a day in the snow can be exciting and fun. But every once in a while, you need to forget the outside world exists. A spa day is your ticket to bliss when you want to escape without a passport.
The Gideon Putnam Resort and Spa is just under four hours away, but it feels like a new world. With lodging available, fantastic dining options and an endless list of services, you can plan for multiple days of pampering.
Shred Some Powder
Local Adventure: NYC Snow Bus to Mountain Creek & NYC Snow Bus to Belleayre Mountain
A winter spent on the slopes is a winter spent well! The Sourced Adventures snow bus can take the city's snow lovers up to Mountain Creek or Belleayre Mountain for a day of skiing or snowboarding.
Whether you are a newbie who wants to learn the ropes with a learn-to-ski package or just want the lift tickets and rentals, you will have a guaranteed ride to and from the mountain. So, all you need to do is dawn your warmest clothes for a fun powder day! It's time to book your NYC ski trip to Mountain Creek or our NYC ski bus to the Catskills!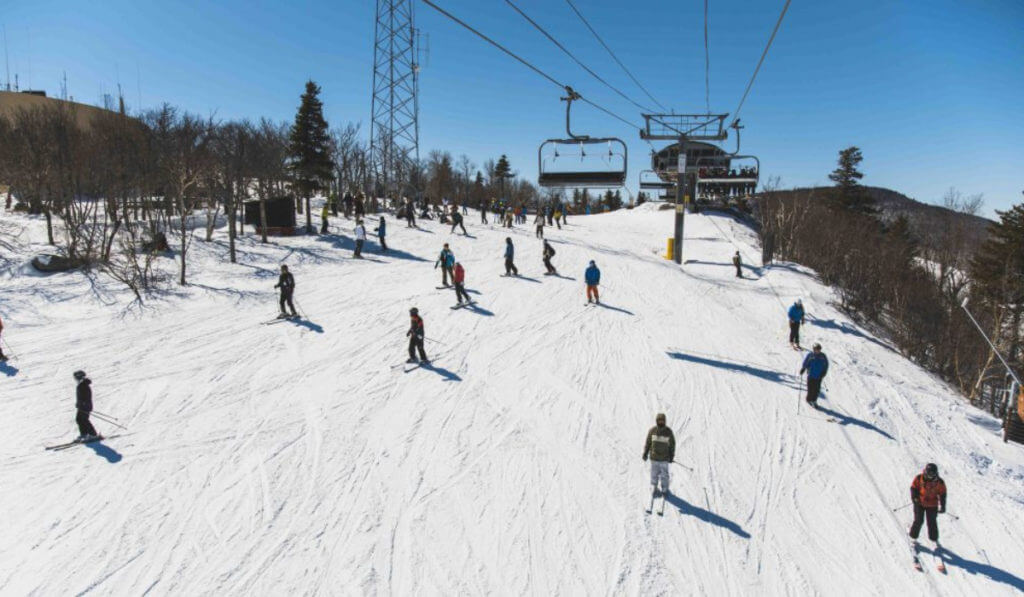 Go Winter Glamping
Think that glamping is only fun in the summer? Think again! Some fantastic luxury cabin getaways near NYC will make for a warm and cozy winter weekend. You can find the ideal cabin that meets your needs, from waterfront views to hot tubs to rustic cabin luxury.
Head to a Museum
Don't want to brave the weather for a day? Instead, enjoy some inside time with a museum day. You can transport yourself to Renaissance England at The Met or into the future with the abstract designs of the MoMA. No matter what NYC museum you visit, you'll find the escape you need.
Plan a Snowshoe Adventure
If you want a calming outdoor adventure, you don't have to travel far for a magical stroll through snow-covered trails. There are several hidden spots around the Hudson Valley to discover by snowshoe.
Here are just a few you can explore:
So bundle up in your warmest layers to step through the quiet tranquility that winter trails provide!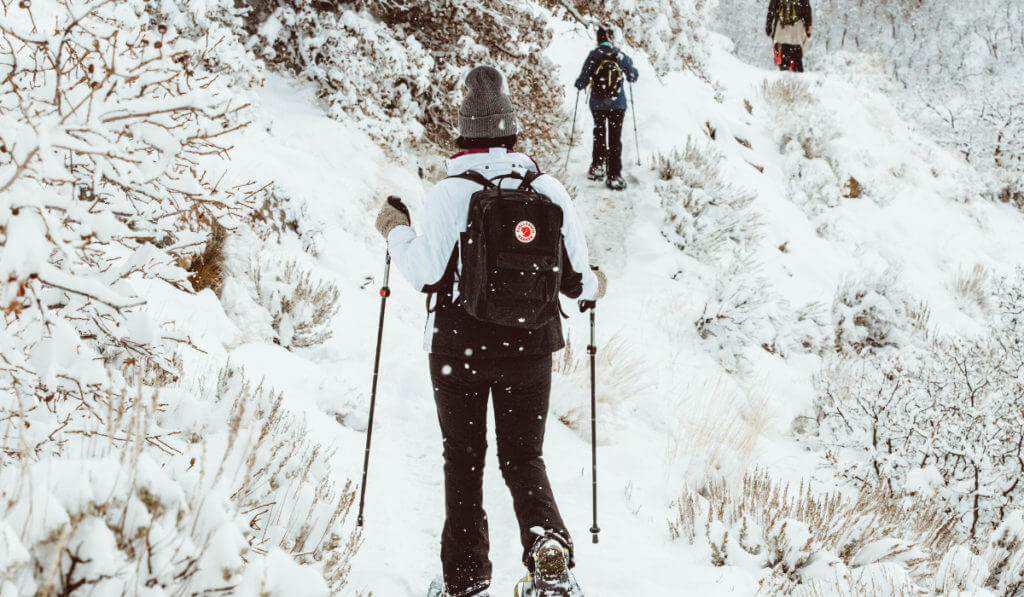 Head Out of the City to Explore a Hidden Gem
Nowhere does winter charm quite like a small and sleepy little town. In under three hours, you can step foot in the gorgeous town of Phoenicia, NY, for window shopping, mountain views, lovely neighborhood strolls and classic small-town dining. It's the perfect way to escape skyscrapers and packed streets for somewhere that moves at a slightly slower pace. It may be freezing, but don't let that maroon you in your apartment. It's time to venture away from your couch and upgrade your weekend!
If you need help with recommendations, trip plans or escaping the city, reach out to our team! We'll save you a seat on one of our many New York day trips.